My Hexagon Obsession Meets Our New Vintage Canvas Finish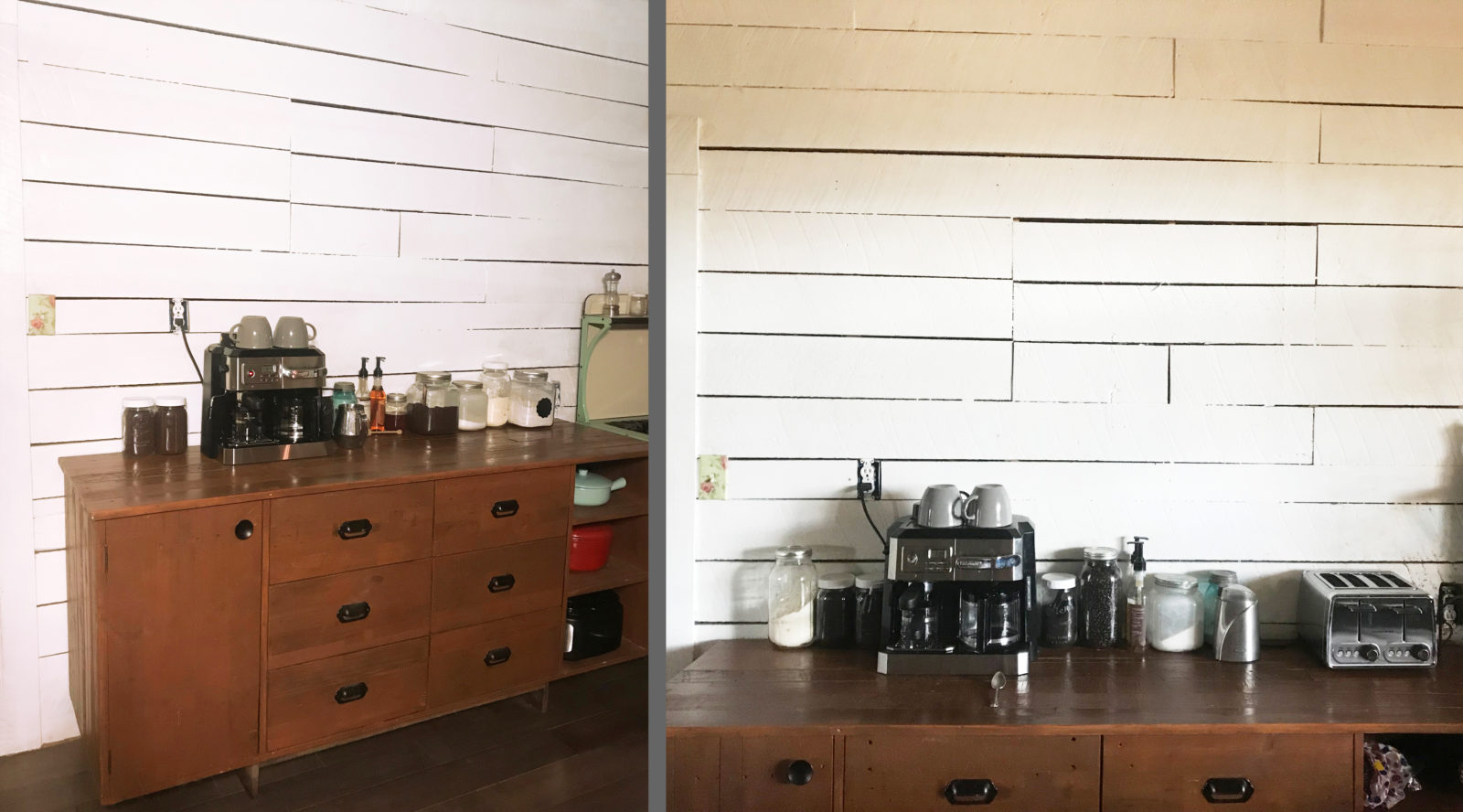 There is a beekeeper that lives deep down inside of me and recently she wanted to figure out a way to bring our the love of honeycombs into the form of hexagons in my farmhouse kitchen. I thought this would be the perfect place to bring together my humble little espresso bar, some hexagons and a canvas print of some of my favorite flowers on our new vintage canvas finish.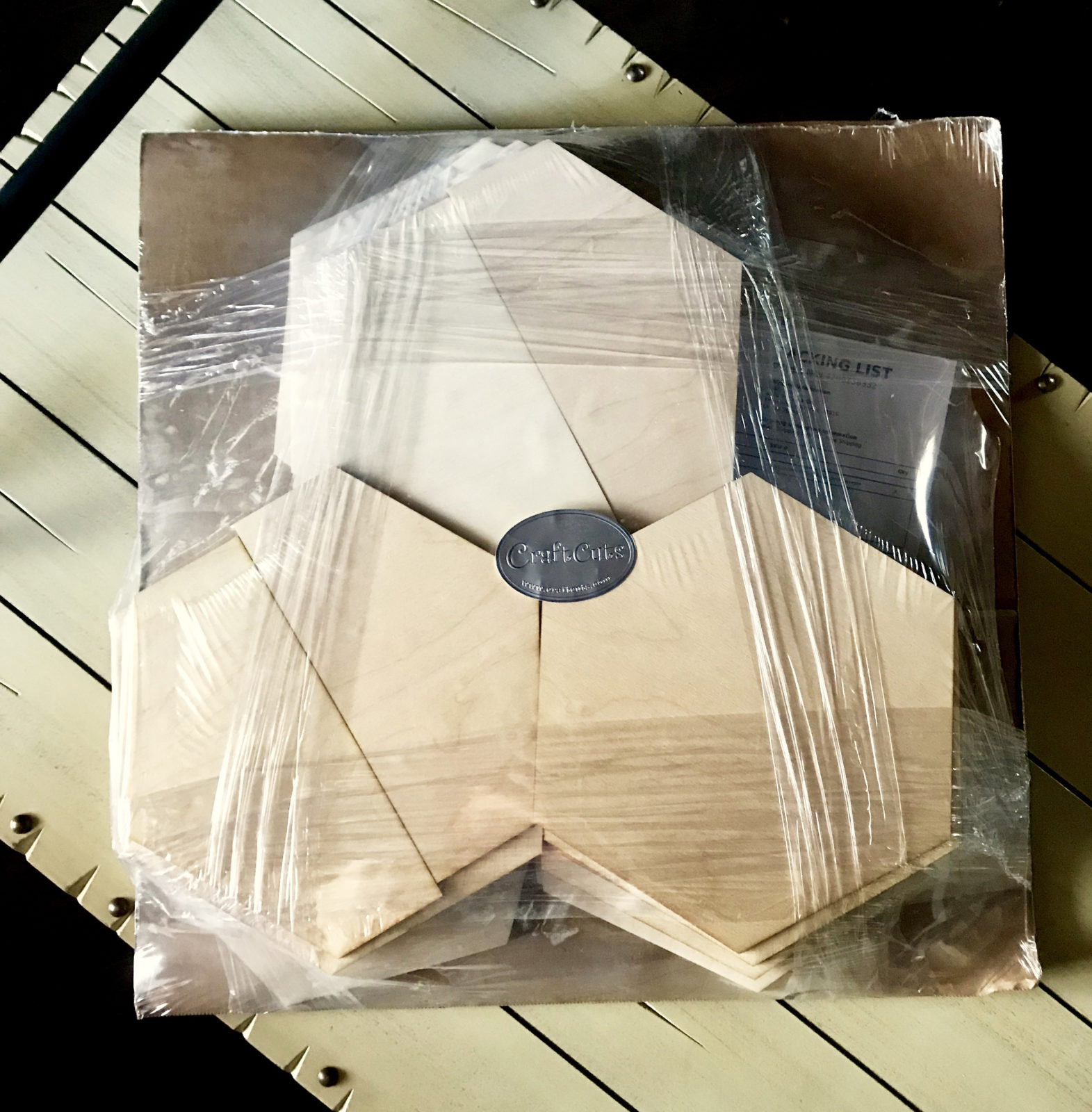 I needed some help to make this design idea come together so I reached out to Molly at CraftCuts and asked her how we could go about making this idea work. I was so excited that not only did she tell it was possible but her insight made the design so much better than I could have ever imagined!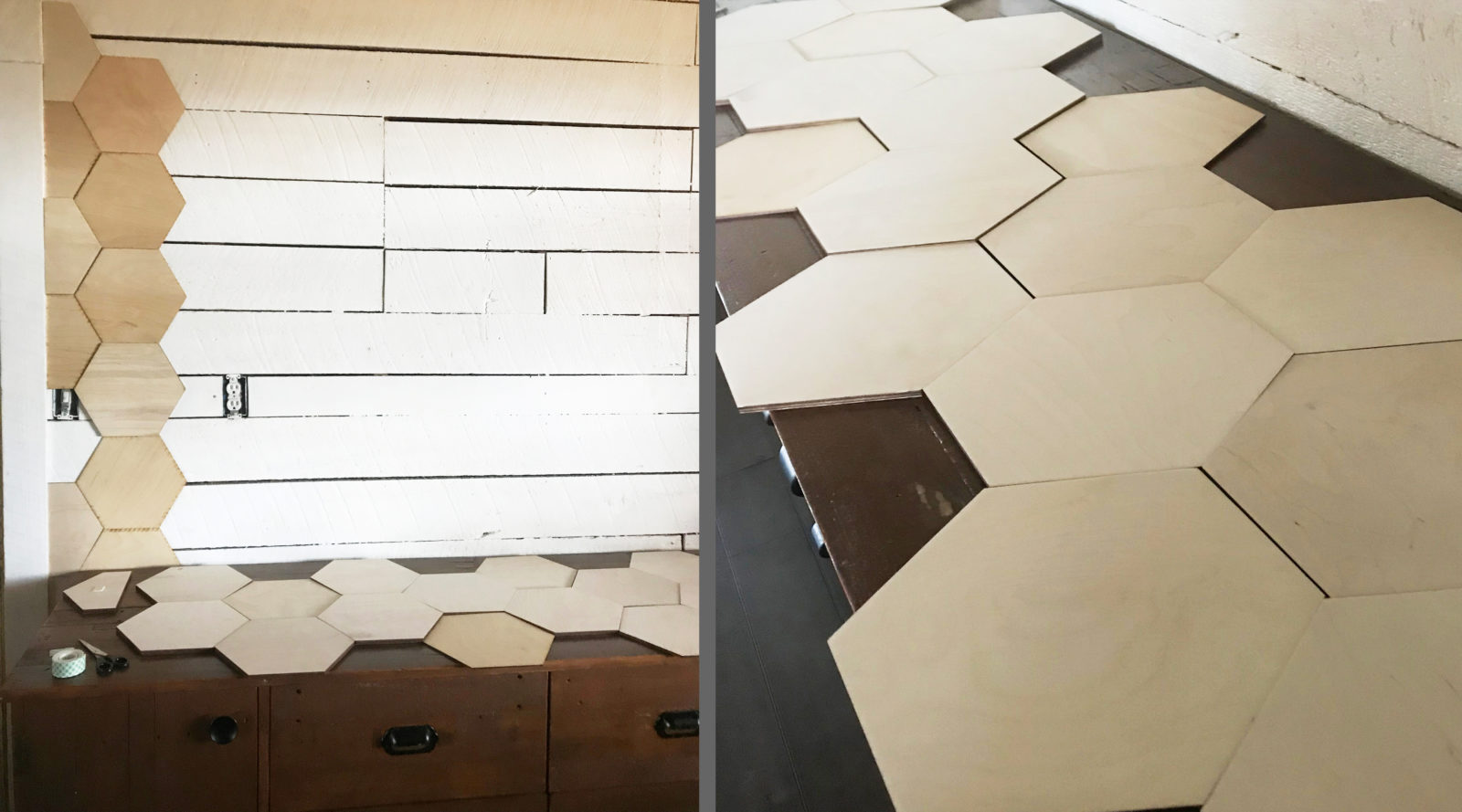 I wanted the wooden craft shapes in the hexagon design to be like a backsplash along the back of my espresso bar and I wanted them to stack up against the door frame to resemble actually honeycombs in a beehive. Molly had the great idea to have CraftCuts cut out the hexagons in different thicknesses which made them resemble my inspiration image I showed her AND made installing them on my wood farmhouse wall perfect.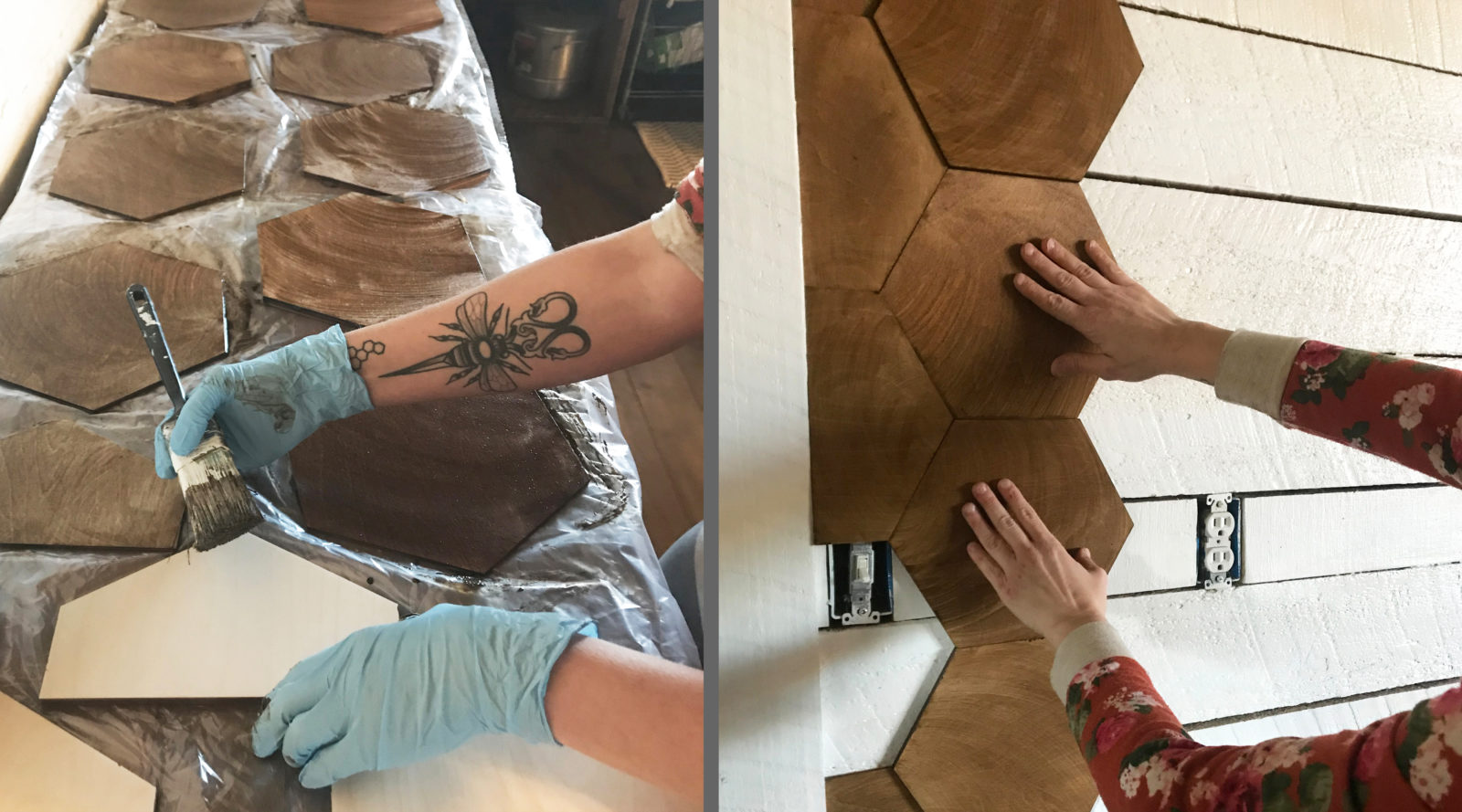 After I received my hexagon craft shapes I wanted them to resemble rough sawn end grain so when I stained them I used an actual paint brush and allowed some of the lines to stay in a circular motion because it was the look I was going for. When they dried I laid them out to get the pattern right and then I glued them to the wall with silicone adhesive.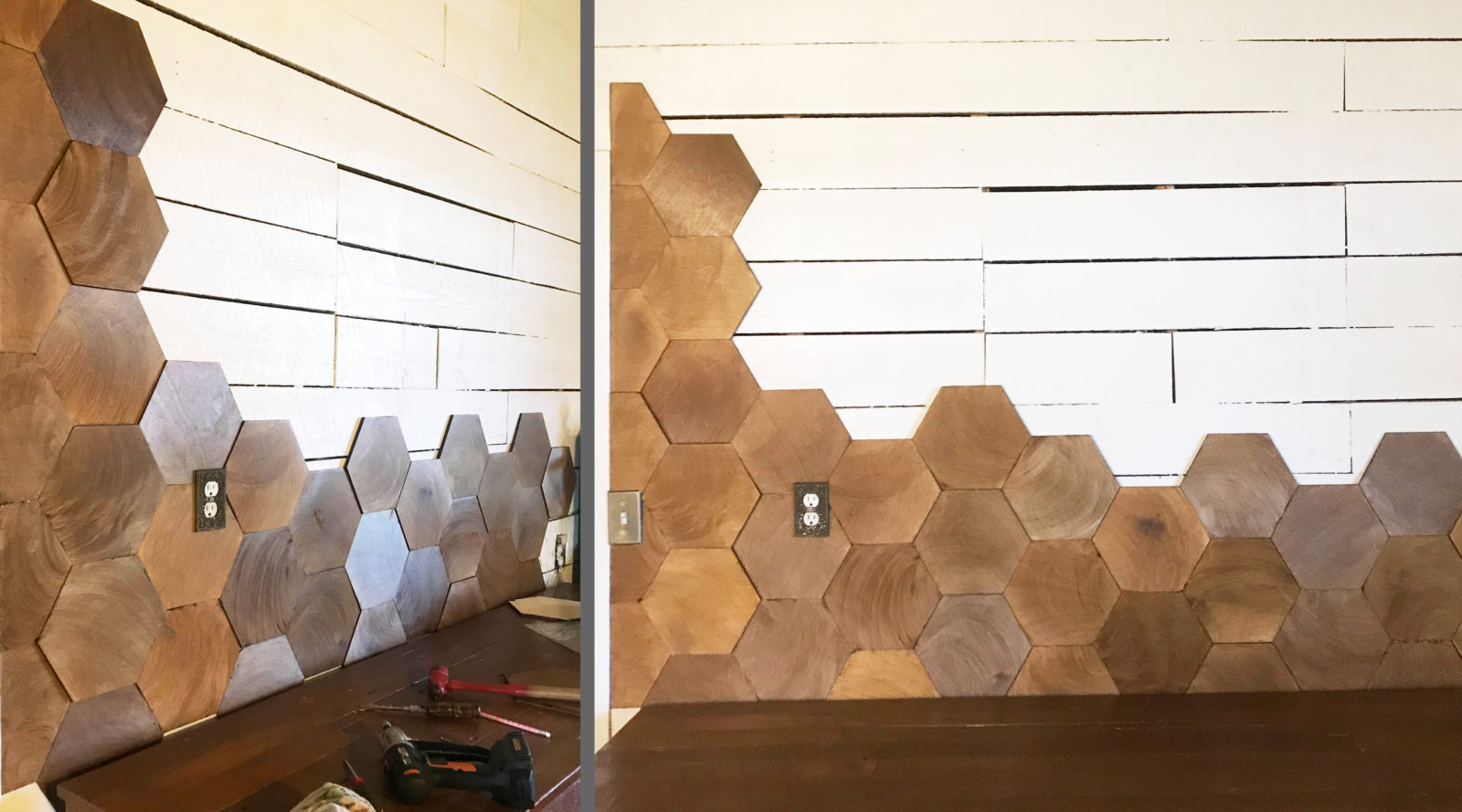 After that stage was complete I felt like something was missing so after several says of seeking pinterest https://www.pinterest.com/canvashq/boards/ inspiration I reached back out to Molly at CraftCuts and had her help me design a layout in a true marquee style. I decided the drinks I wanted to have on the menu board and with incredible speed CraftCuts letters arrived perfectly for me to customize.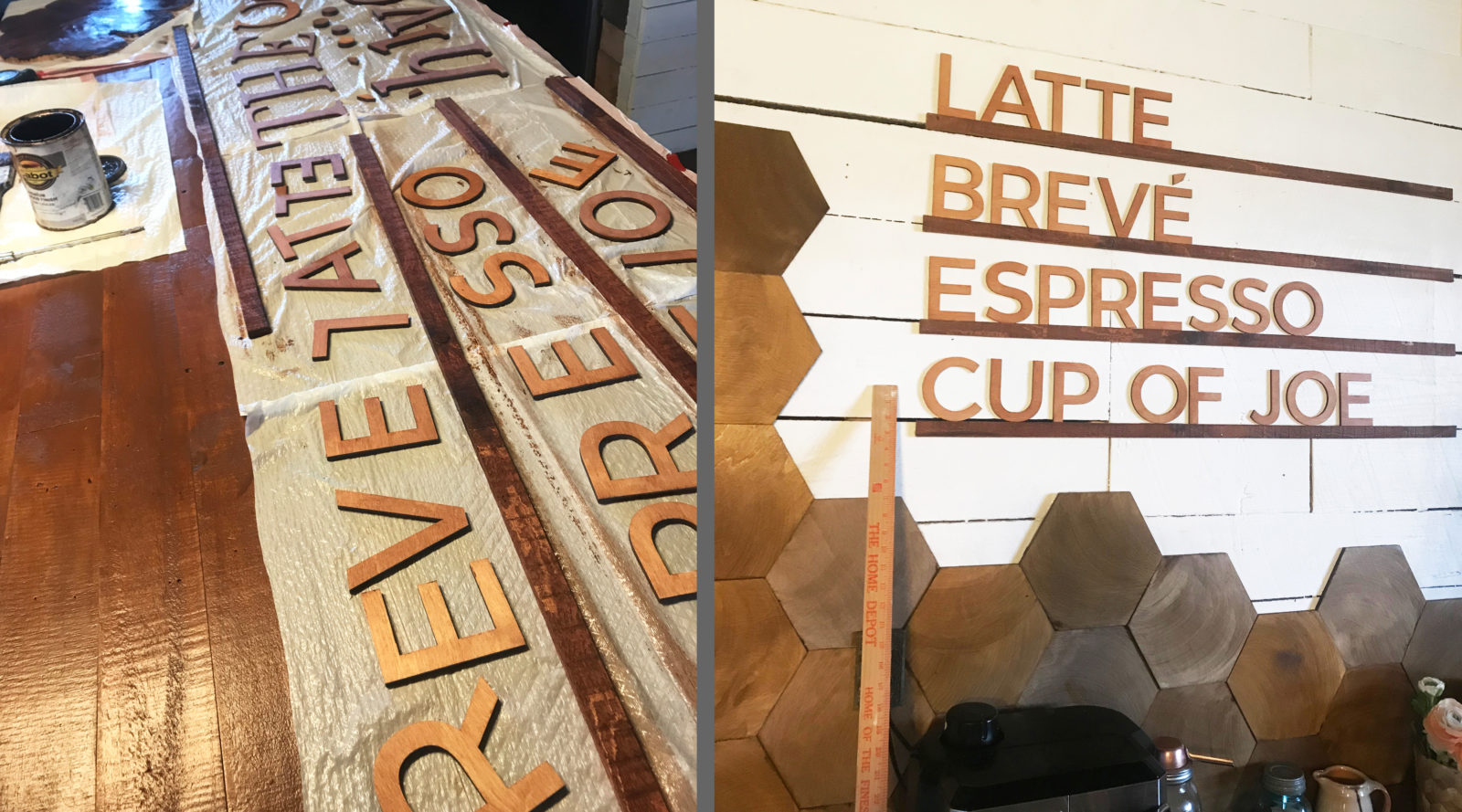 I stained the letters then spaced the layout exactly how I wanted them to be and once I was happy with the outcome I glued them to the wall with a silicone adhesive. I added the floral garland across the wall for that alfresco feel and then completed the wall with a beautiful canvas of sunflowers from the Floral District printed on our new Vintage Canvas Finish.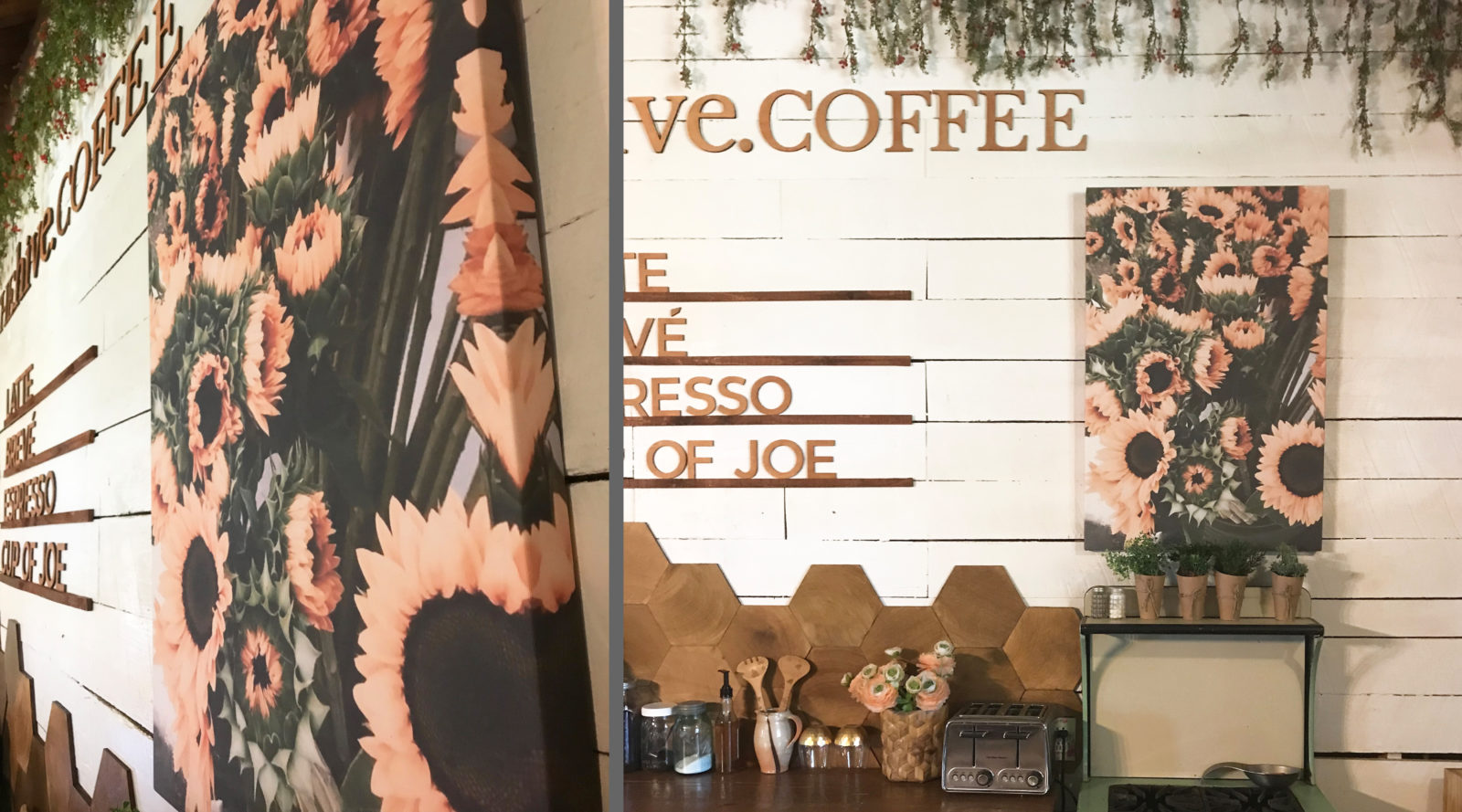 Every day that I walk into my charming farmhouse kitchen I feel like I have this beautiful little cafe all to myself! It has brought so much joy to my friends and family that come to visit the farm! Thank you so much Molly for helping make my design come to life!!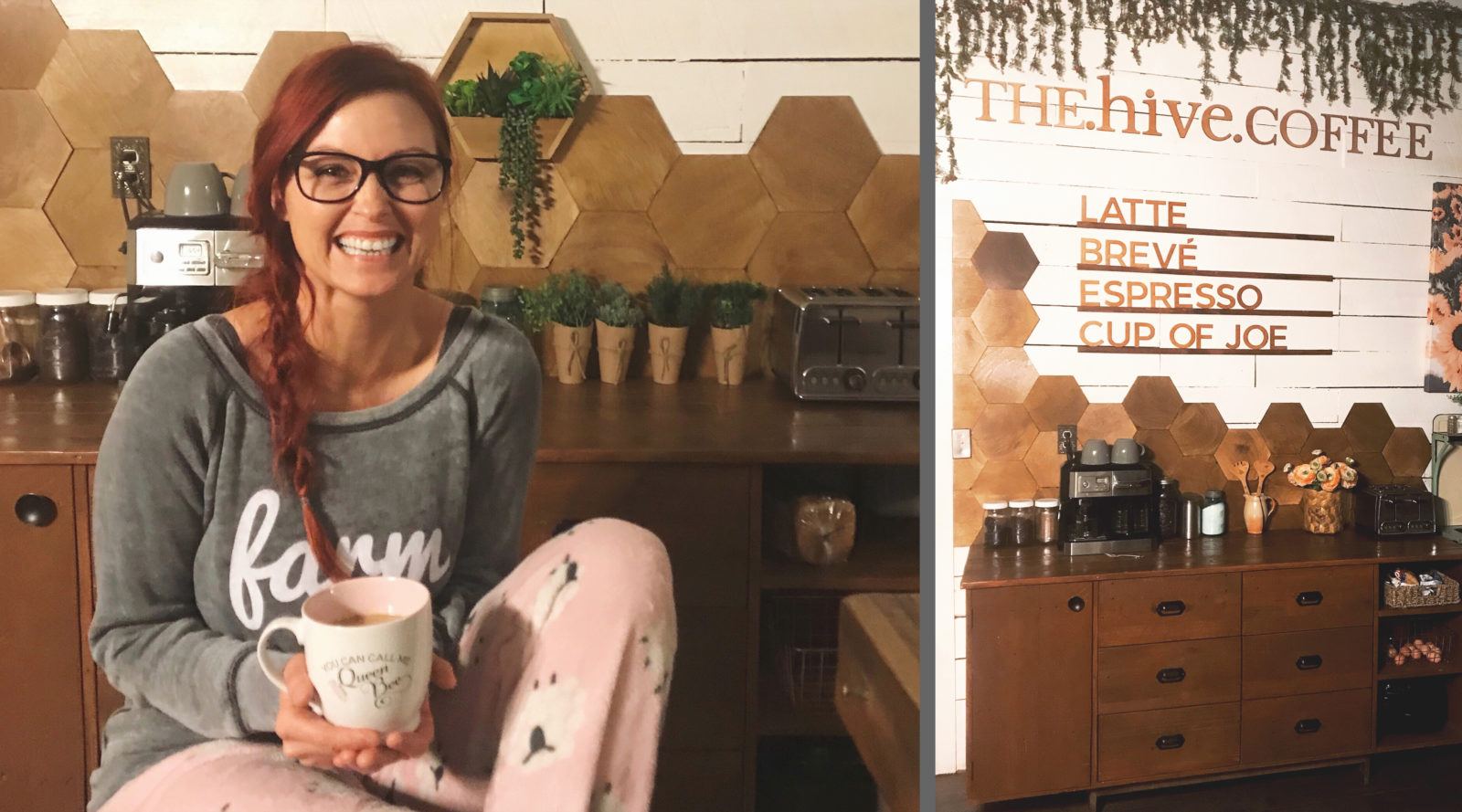 Vintage Canvas Products available for purchase: