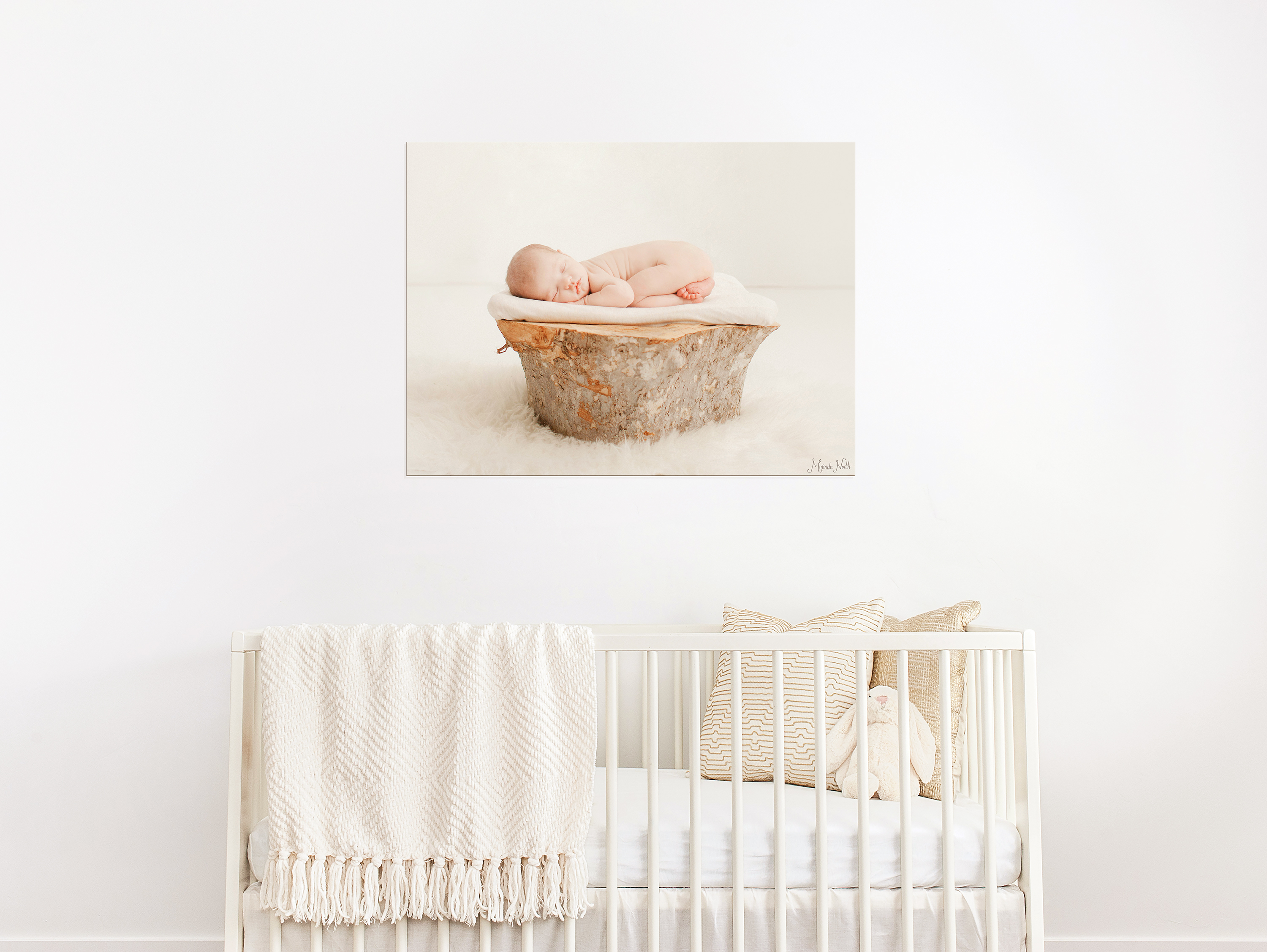 BABIES ON CANVAS
Baby photos on canvas that are crafted to last a lifetime.
Spot-on color
Free touch-ups
Specializing in large canvas prints
Babies are cute, and it's the time in their lives when we want to photograph them the most. From tender pictures of a baby laying with Mom or Dad to adorable pictures of babies dressed up in their first Halloween costume - those moments are all remembered best on canvas.

LOVE IT, GUARANTEED
Don't love it, return within
30 days for a full refund

FREE FAST SHIPPING
Free FedEx Shipping!
on all US orders

HARDWARE INCLUDED
Hang your canvas within minutes, no tools needed
Everyday Canvas Girl's Musings about Babies on Canvas
Hi ?‍♀️,
I'm Amanda, behind the scenes of CanvasHQ.
One of the most important lessons I've learned in my life is the importance of moving your photos from the digital world to the physical world, where we can be reminded of and savor those heartwarming moments from the past. Having a canvas print on a prominent wall in your home is so very different from it being cooped up in a hard drive somewhere, forgotten until you have that rare opportunity to review all of your thousands of photos in your digital collection.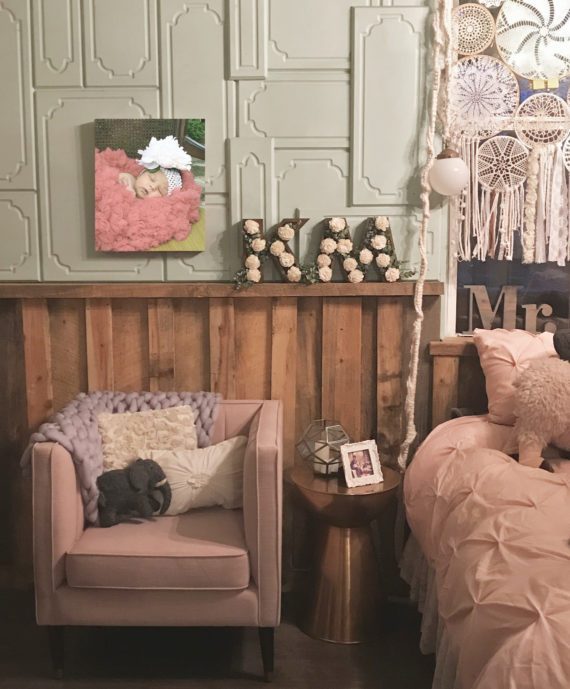 Some of the most precious and coveted memories from my life are of my girls when they were babies. As you can imagine, I have a lot of their baby photos printed on canvas around my home, and the photos remind both me and them of that period of their lives where they were so small and cute and delicate and completely reliant on me. Without fail, the pictures bring back good feelings inside of me, and briefly, so briefly, I'm transported back to that special time in my life.
To that point, I recently read an interesting article from photographer and author, Missy Mwac, where she writes, "It has been acknowledged that family photos on display in a home help build a child's sense of identity and creates a sense of belonging. Each time they walk by a family photograph, which is countless times a day, a message is sent."
"You, my dear child, are important. You matter. You have a special place in the world. You are a part of this thing called FAMILY and we love you."
She underscores the thought, saying,  "I wonder what they think when they walk by a USB drive?"
Whether you hire a newborn photographer or you are the mommy with an iPhone, you should be printing those photos of your babies.
Printing your babies on canvas is a wonderful way to artistically preserve such a sweet yet fleeting time in your newborn's life.
Starting with your babies on canvas allows you a wonderful beginning point to begin building a gallery of your family's story.
Every photo taken is with the intention to capture the feelings of that present moment and hope it would last forever. Preserving your moments on canvas is what we do. As always, we're here to help you create the best possible canvas for your baby, so feel free to call, email, or live chat with us; we're happy to answer your questions and offer suggestions.
As always, we're here to serve you,

Amanda Wilson, Team Leader