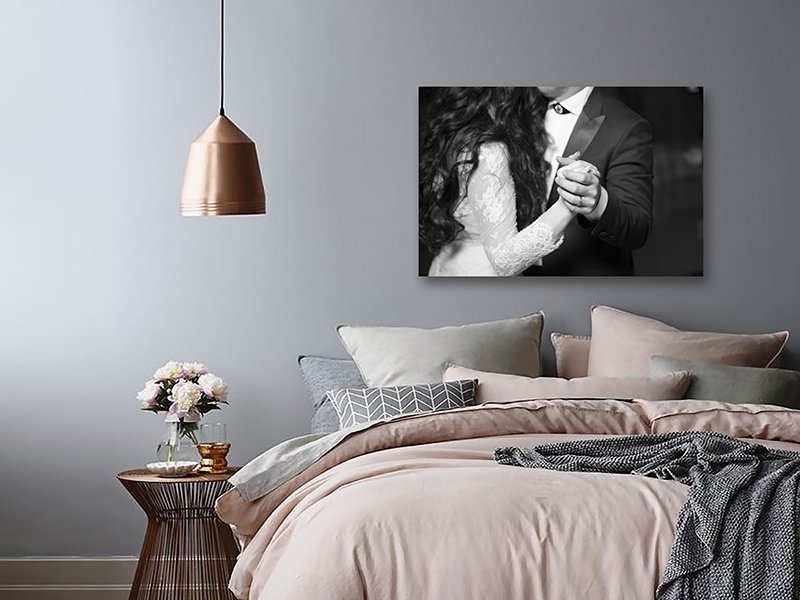 Wedding Canvas Prints
We LOVE all things weddings! From engagement sessions, bridal portraits, boudoir, to your wedding day – we're help to make sure your wedding canvas prints turn out great.
We truly care, and we're here to help
Free image touch ups
Quick turnaround times (usually 2-3 days)
Being a small family business makes us incredibly empathetic and eager to help. We understand that sometimes when planning your wedding it is easy to forget little details like bridal portraits for the ceremony. We will do everything humanly possible to get your canvas to you by your deadlines.
We MIGHT be as excited about your day as you are. It is such an honor to watch couples go from engagement, to wedding day, and then to parenthood. We love being on your journey with you!

LOVE IT, GUARANTEED
Don't love it, return within
30 days for a full refund

FREE FAST SHIPPING
Free FedEx Shipping!
on all US orders

HARDWARE INCLUDED
Hang your canvas within minutes, no tools needed
Everyday Canvas Girl Musings about Wedding Canvas Prints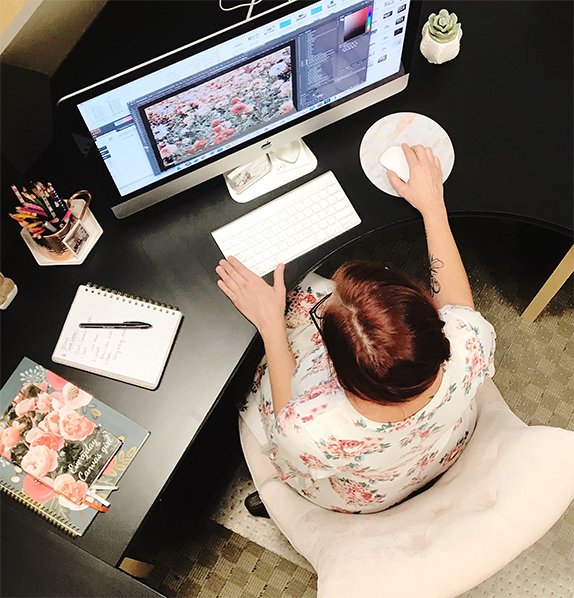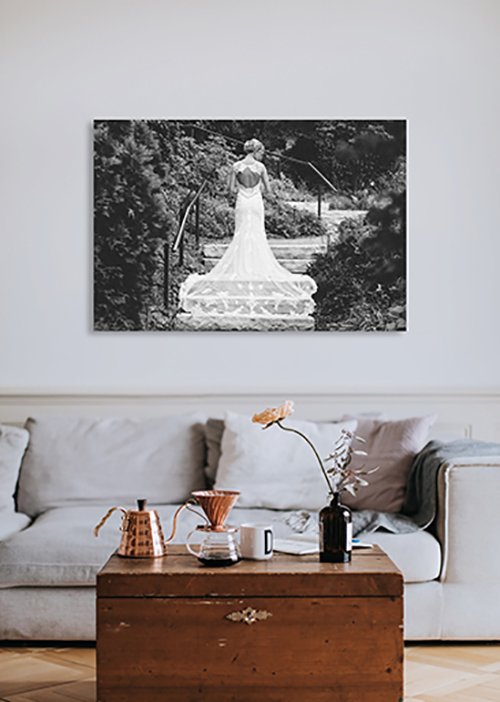 Hi 🙋‍♀️,
I'm Kristy, the heart behind CanvasHQ.
We LOVE all things weddings, and let me say we are quite possibly as excited about your big day as you are!  We really do LOVE our customers. We are a small family owned and operated canvas print shop which allows us the time to stay true to who we are. Our relationships are built on trust and consistency. We love taking the time to get to know our customers over the years, and having you enter our lives over an event as wonderful as your wedding day is just so exciting to us! It is such an honor to watch families start and grow over time, it truly is humbling, and with that heart and integrity we really look forward to growing with you.
When it comes to wedding canvas prints, what better way to show your generous nature than to help a loved one celebrate a milestone or an occasion with a canvas print gift.
It really does allow them to treasure a very personal time by commemorating something or someone they hold dear. In this digital world that we live in I believe it truly is a thoughtful gesture to take an image from a device and transform it into a beautiful display to hang proudly on a wall. I am deeply involved in running our family canvas print shop every day, and our pride in our craftsmanship is evident in the utmost attention to detail we take when crafting your canvas wedding gifts. I believe that everyone deserves to have a special memento to adorn their walls with, and I am both humbled and proud to have pieces of my life's work hanging prominently in the lives of so many of our clients. It truly is wonderful to be a part of such an amazing product and industry.
Often times the gift giver may find herself unsure of what images to use for their canvas print gift so we also offer gift cards that can be slipped into a greeting card, Christmas stocking, or even emailed to the recipient. We really do believe that every photo taken is with the intention to capture the feelings of that present moment in the hope it will last forever. Preserving beautiful moments on canvas is what we do, and we love serving our clients.
As always, we're here to serve you,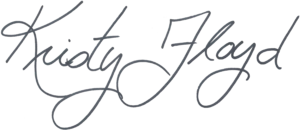 Kristy Floyd, Partner and Team Leader
What Our Clients Say About Our Wedding Canvas Prints
Morgan F. | Dewitt, MI
Incredible customer service, quick turn around, and I imagine many, many years of enjoying our memories on a beautiful canvas print.
Lindsay A. | Mesa, AZ
Loved the process of approving the proof. Designer modified image placement a little bit and the end result was gorgeous. The detail of the image on the canvas is stunning, love the color and how sharp the image is. We will definitely be ordering more prints from CanvasHQ and gladly recommend to others!
Rebecca L. | Sublimity, OR
You guys are amazing! Thank you for your great customer service, the quick turnaround, the superb canvases. I am redecoration the room they will be hanging in but couldn't wait to put them up just to see what they looked like on the wall. They are absolutely stunning. Thank you for all your work. Your passion truly shows.
Dina D. | Watertown, MA
Loved my canvas prints! My wife was so happy to receive them as part of our first anniversary gift. Kristy could not have been more helpful! Her customer service and design skills were beyond outstanding. Thanks!
Stella H. | San Francisco, CA
First time ever for me. there were so many online sites available, but I ended up going with CanvasHQ because of the reviews and ease of navigation. Turned out their service was fast! Am glad I went with them.
Maureen B. | Windsor, CA
Was crossing my fingers the canvas was going to turn out to my expectations. I was very pleased when it arrived. The photo is one of our wedding photos that I was giving to my husband as a gift for our one year anniversary gift. I love it!
Kayla O. | Lewisville, NC
We've ordered two wedding canvas prints from CanvasHQ and the quality is amazing. I'm sure we'll have plenty more orders in the future! Wouldn't choose anywhere else!
Tanner S. | Campbell, CA
With cheaper canvas printers, you will lose a part of your picture. This was only service that I saw to offer side options that do not crop your photo.
Gina W. | Duglasville, GA
All my canvas prints I ordered turned out beautiful! Thank you so much! Kristy was a jewel!
Andrea A. | Folsom, CA
Exceeded my expectations! My canvas is absolutely perfect & this definitely won't be my last order from CanvasHQ!