"From humble beginnings come great things."
 – Proverb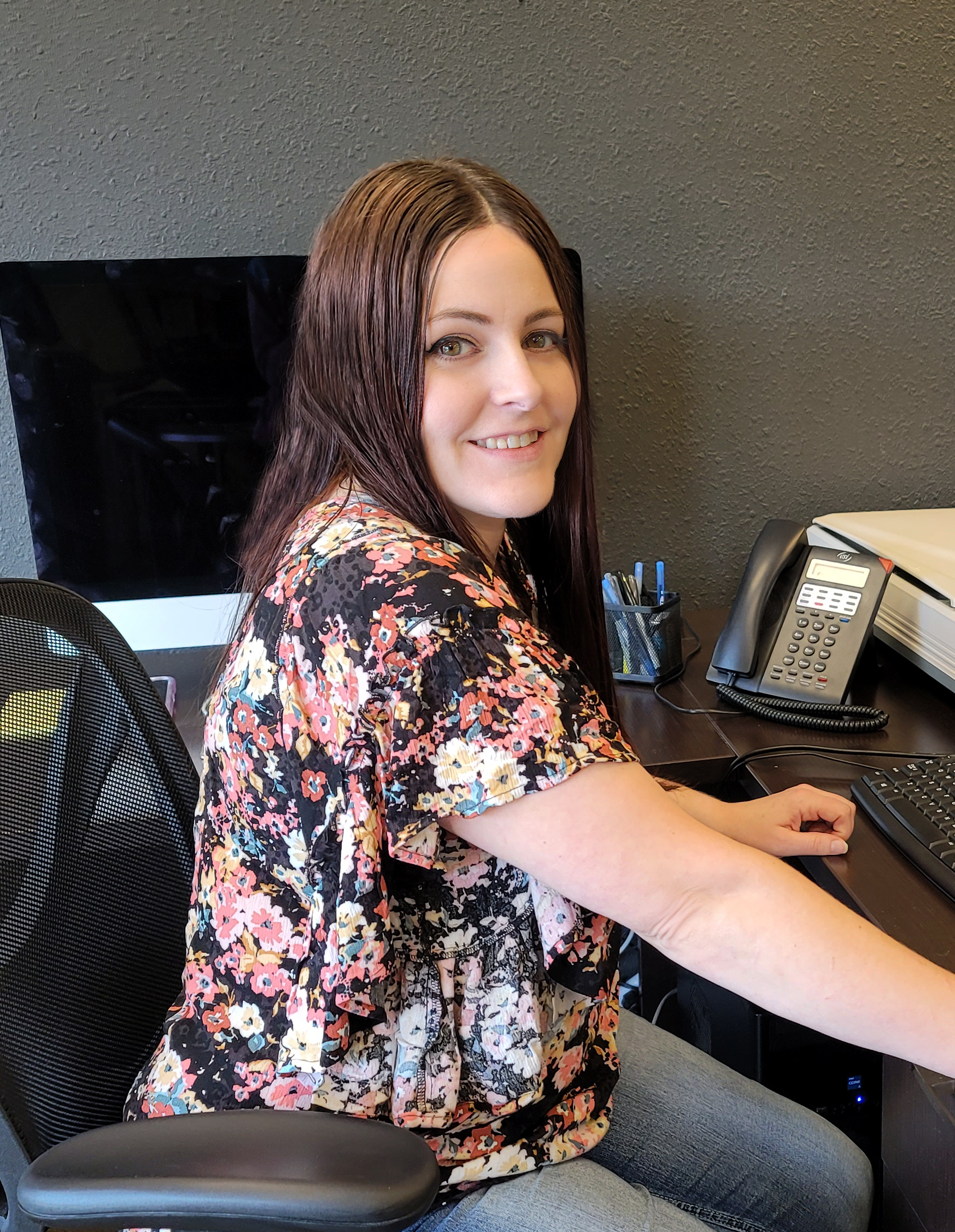 Who Are We
A family-owned and operated company from the very beginning, CanvasHQ started with the grain of an idea; the idea was that ordering canvas prints should be easier and quicker.
Our very first order was for a hotel in Rogers, AR. It was quite a learning experience for us because of the sheer number of canvases they needed, as every single hotel room has a piece of our artwork in it. From there, we launched our first website and proceeded to develop relationships with local photographers.
From the start, we've known that having the right team was crucial to providing our clients with excellent canvas artwork and with authentic and caring customer service. The original founders, who started CanvasHQ, were lucky enough to team up with Amanda Wilson, who is now a  team leader of CanvasHQ. Amanda solidified the soul of CanvasHQ as one that truly, truly cares about our clients and their satisfaction, and she has ingrained the three keys to our success into every member of her team:
High-quality canvas artwork
Authentic and caring customer service
Quick turnaround times
With those three legs of our CanvasHQ stool firmly in place, step-by-step and year-by-year we have grown CanvasHQ into the company it is now. We work with hundreds of photographers and thousands of individual clients all over the United States. We have over ten years of canvas-making experience under our belts, and every year we've refined our craft.
We're not perfect, but we strive to be. Our goal is not to sell you a canvas, it's to make you happy, and if you're not pleased with us or our product, you won't owe us a dime. All that we ask is that you give us a shot at making your custom canvas artwork. Our clients are like family to us, and we hope that you join us.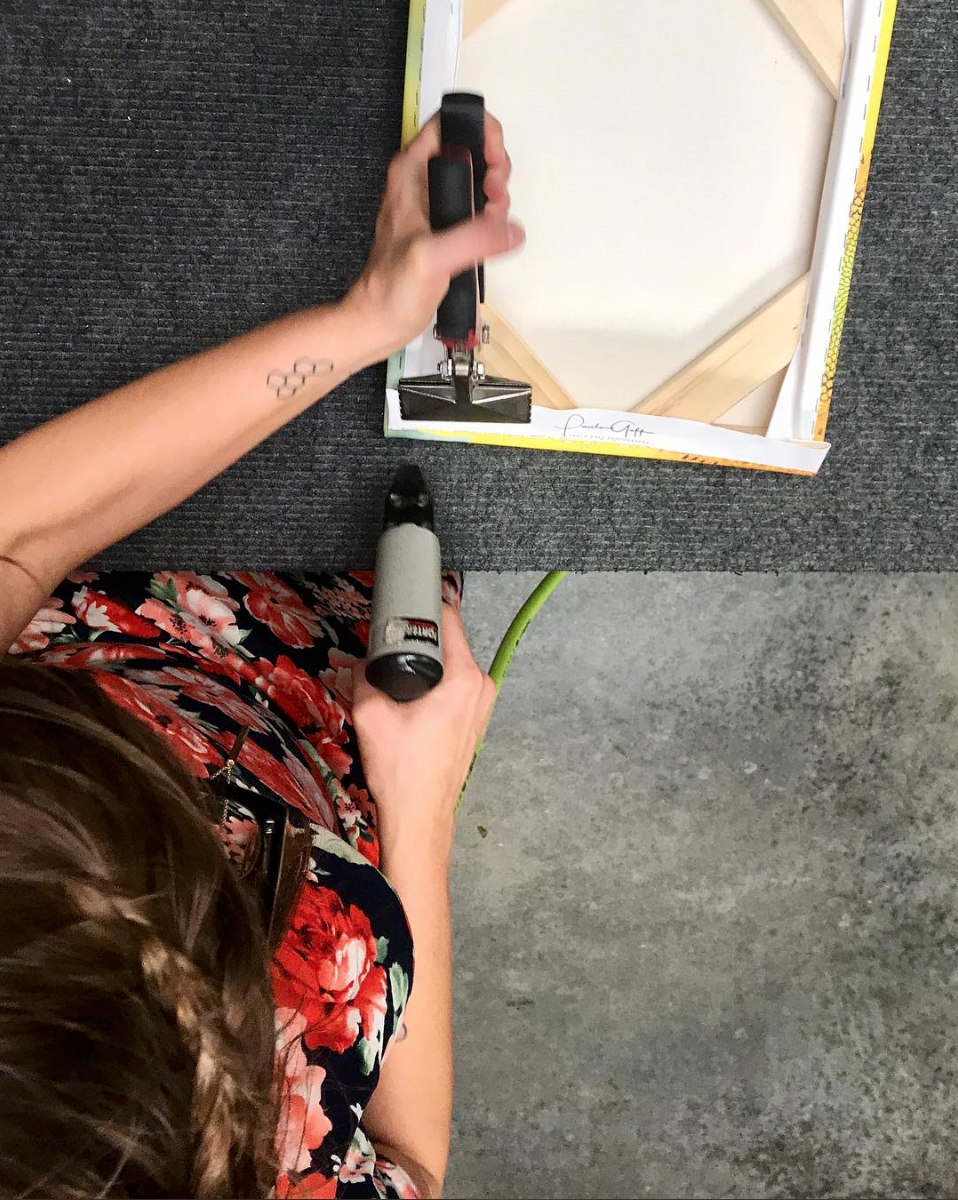 We Care
We are real human beings making canvases for real human beings.
We genuinely care what you think about your canvas prints not just because the success of our business hinges on your happiness with our product and service and your inclination to tell friends and family about us, but because we wholeheartedly want to make you happy with your entire canvas purchasing and ownership experience.
Canvas is an Investment
We know that our canvases aren't inexpensive, and many of our clients treat them as investments. They're often investments in memories of happy times, significant events, and pretty places to which we'd like to return some day. With that in mind we strive to treat each canvas with the care and attention that we'd put into a canvas going on a wall in our own houses or places of business. We treat each canvas as important, because it's important to you, and that's the very reason that we're willing to go above and beyond for you in honoring special requests, being proactive with image fixes and adjustments, suggesting alternate sizes or canvas finishes, and moving your canvas through our production process in a way that doesn't waste any time.
The Proofs are the Pudding
A big part of making sure sure that you love your canvas is making sure that there are no surprises. With our digital proofing system you are able to see exactly what parts of your image will appear on the face of your canvas, what the sides (borders) of your canvas will look like, and the adjustments or fixes recommended by our graphics folks. Not every client of ours needs to see a proof of their artwork before it's printed, but for those who do, it gives our clients an additional opportunity for back-and-forth conversations with our graphic designers to help ensure that you will be 100% satisfied with your canvas when it arrives on your doorstep.
A Canvas You Can Love
We genuinely want you to love the canvas that you've purchased. Given that our clients trust us with their most treasured images including those of their family, their weddings, their children, enchanting vacations, and even their prized photographic or artistic accomplishments the onus is on us to reproduce that image on canvas in a way that's faithful to the original image and looks amazing on your wall.
Because we want you to love your canvas and the entire purchase and service experience around it, we're willing and happy to go above and beyond in our craft.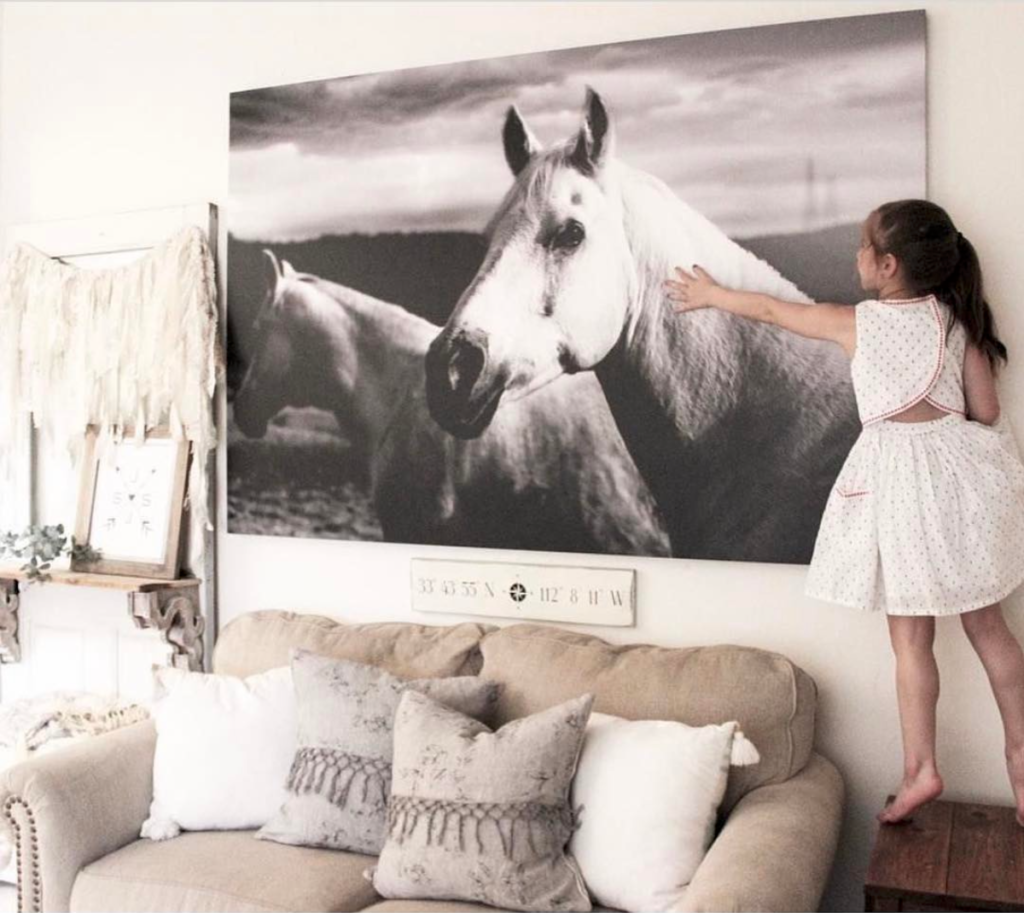 Above & Beyond
We know that it's a bit cliché to say that we go above and beyond for our customers. It's certainly easy to say, and it's easy to put these very words on our website in our efforts to convince you to give us a shot at turning your photos into canvas artwork.
But, one thing that growing up in the South has taught us is that our actions should speak louder than our words. We strive every day to make sure that the above and beyond rubber hits the road of us providing high quality canvases and authentic and caring service.
We put these words into action every day:
By responding to client emails, calls, messages, and chats as quickly as we can even if we can't fix the issue at that moment
By spending extra time on graphics work such as removing extra people in the background or reducing image noise, even if we think it's likely that you won't notice it
By making suggestions during the proofing process that we think will make your canvas look better such as changes to border types, canvas finishes, image effects, and even minor sizing tweaks to ensure that more of your original image shows on the face of your canvas
By happily revising your proof and explaining those revisions as many times as you ask even if that means ending up back with our original suggestions
By putting a set of discerning eyes on your canvas once printed to make sure that minor flaws in the canvas, printing imperfections, and overall color and tone issues don't make it through to being frames
By purchasing high-quality ingredients that go into your canvas including the canvas itself, the long-life inks, the wooden stretcher bars, the hanging hardware, and even the boxes and the packaging tape
By hand-stretching every canvas to our exacting quality standards which means your canvas will sound like a drum, and if we have any quality issues with the stretching itself, we'll reprint your canvas and start over instead of shipping a flawed product to you
By packaging every canvas with the intent that it arrives to you undamaged and blemish free, even if that means you have to put up with a little more packaging tape than you might expect ☺
By giving you free FedEx shipping on every order because they're the fastest and most reliable shipping partner that we've worked with, not because they're the cheapest
By genuinely caring and quickly reacting if you let us know that you're not happy with your canvas, including quick replacements or quick refunds

Building Relationships with Trust
We know that choosing to work with any new company is stressful.
We're very grateful that you're considering using us for your canvas prints, and we hope that you will give us the opportunity to earn your trust over time. Every strong relationship takes time, and in our business it's built one order, canvas, phone call, proof note, and email at a time.
In the meantime, we'd love to share with you some of the kind comments we receive from our existing clients.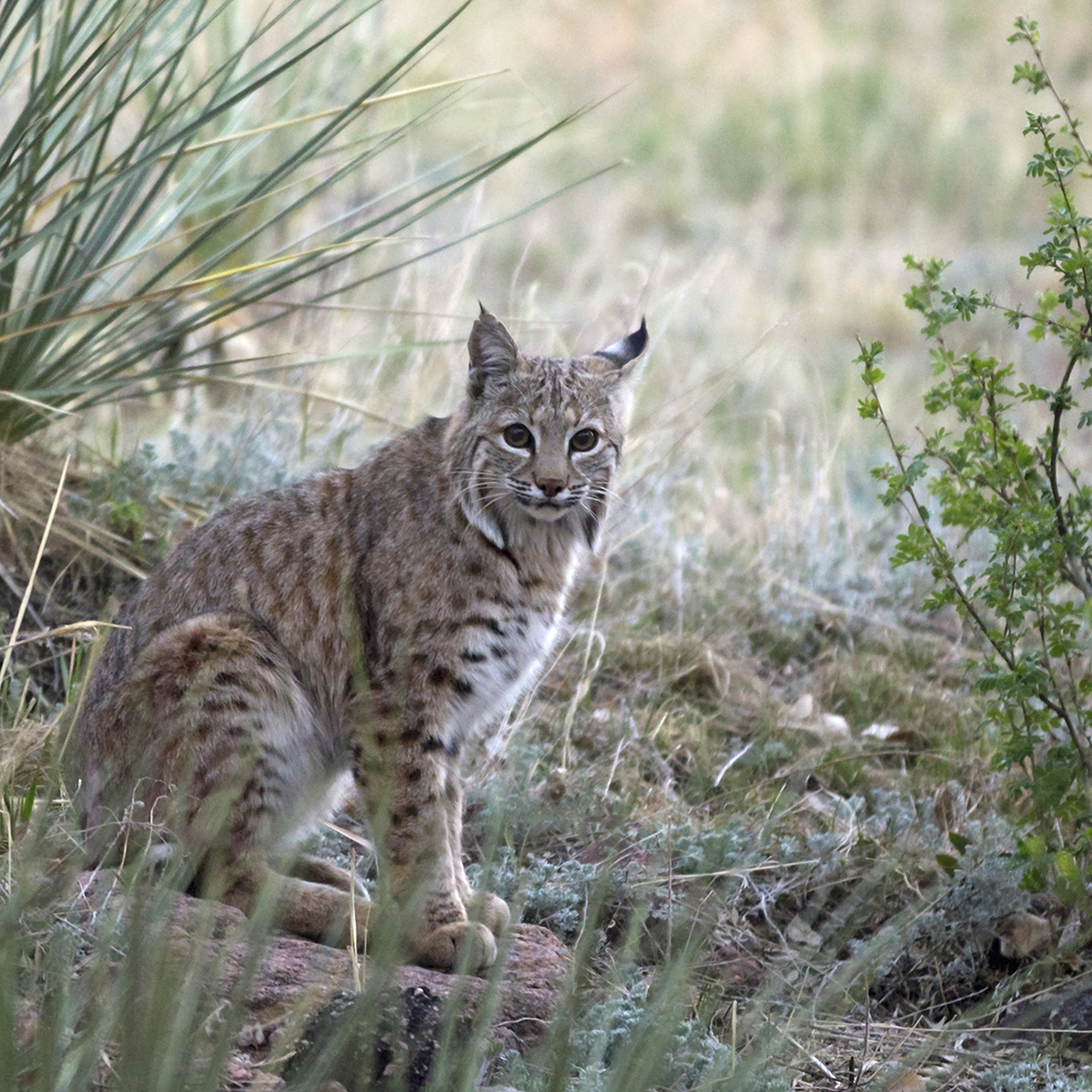 Robert R. from Colorado Springs, CO
Reviewed on December 13th, 2017
Previously, I ordered a canvas print of the same photo from a leading online print site—not once, but twice.  Both attempts proved very disappointing.  The prints were dark, the colors were muddy and the image appeared slightly blurred. My wife argued against trying a third time and I admit I was worried the results would again be disappointing. However, I read so many good reviews for CanvasHQ that I decided to try one more time.  I'm so glad I did. Not only is the exposure perfect, but the colors are correct and the image is sharp.  I really like that you provide a proof of the image before completing the order. I was also impressed with the quality of the canvas framing and appreciated that the hanging wire was installed by you. Even the packing was impressive.
Great workmanship by your entire team. Thanks so much!
Bob R.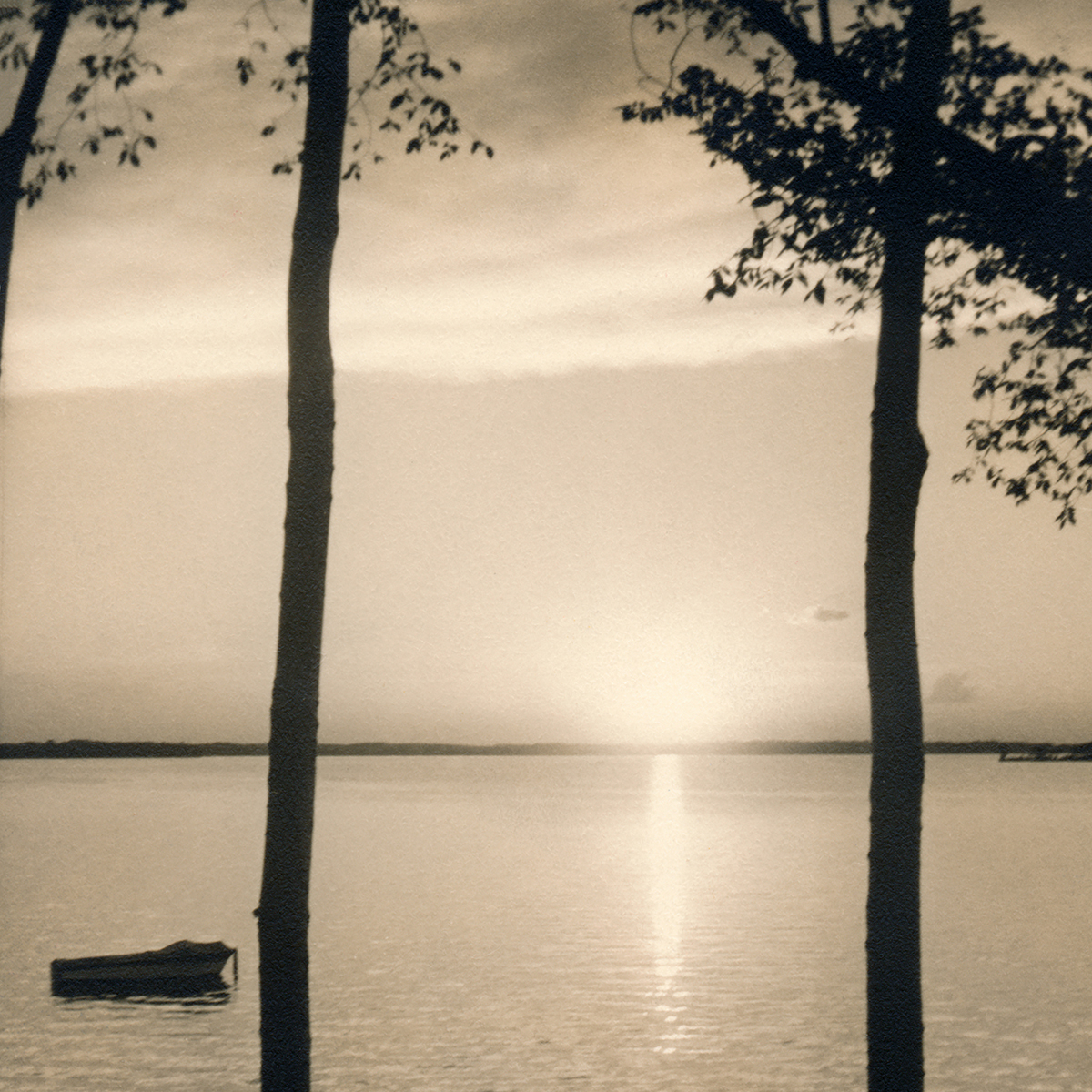 Mary Sue G. from Papillion, NE
Reviewed on December 15th, 2017
I recently sent a digital image of a picture my mother took with a brownie camera back in about 1950, to be blown up to 20×30 if possible. The picture was of a lake at sunset and the image was pinkish in color. When my proof came back, I was so impressed with the amount of work, restoration and touch ups that were done to make this absolutely perfect, without costing me a penny more. Not knowing the fine details of what would look good in finish, edging, etc. I would have had a less then optimal canvas had I sent it to any store that would have printed exactly what I ordered. Not here. They made sure the details were perfect and that I was going to love the finished product before ever printing. Thank you for taking the time to preserve this memory for me! I can't say more wonderful things about the company!
Mary Sue G.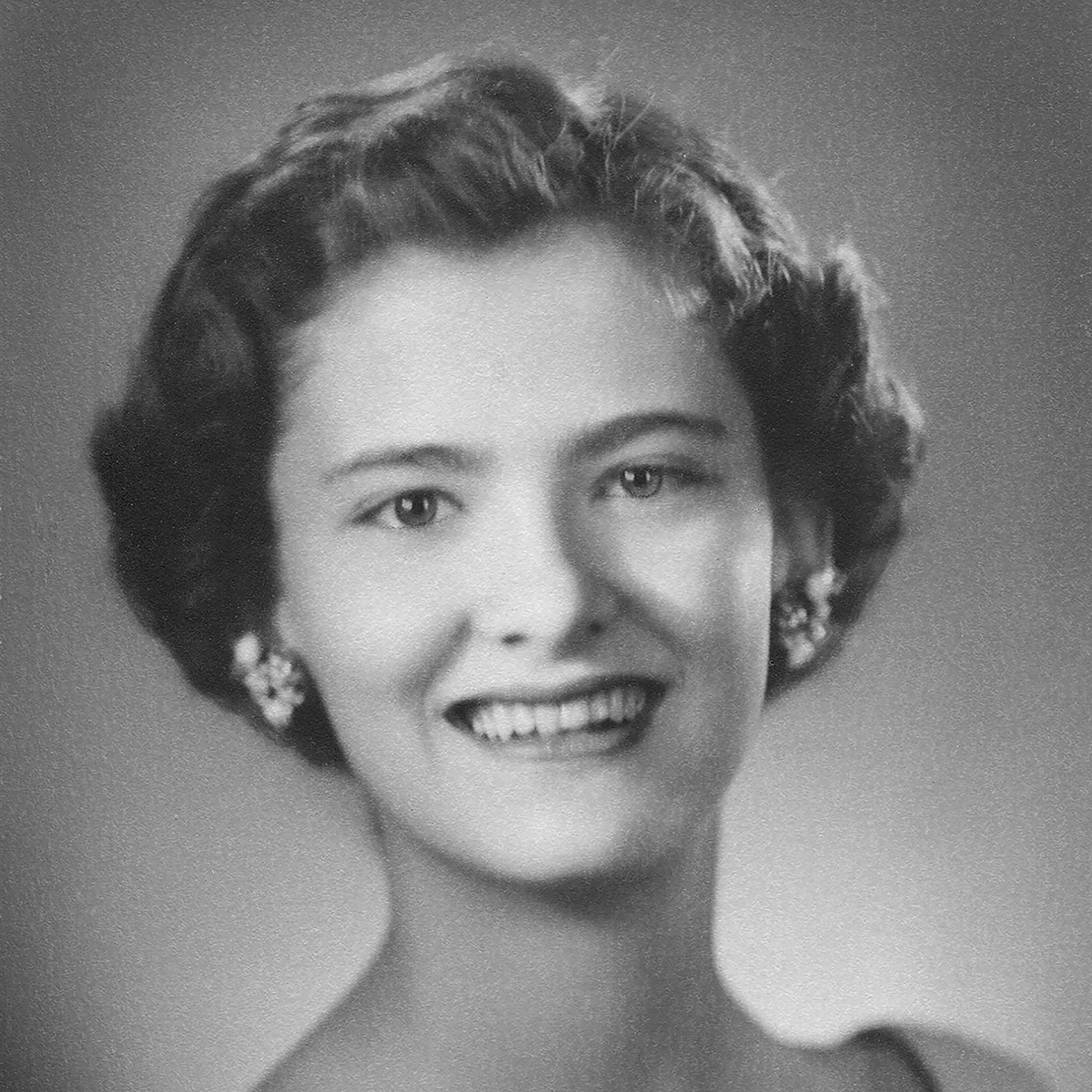 Julie M. from Little Rock, AR
Reviewed on December 13th, 2017
Thank you so much for the wonderful job you did! I don't know how you did it but the 50 year old black and white photos look amazing on canvas.
Julie M.