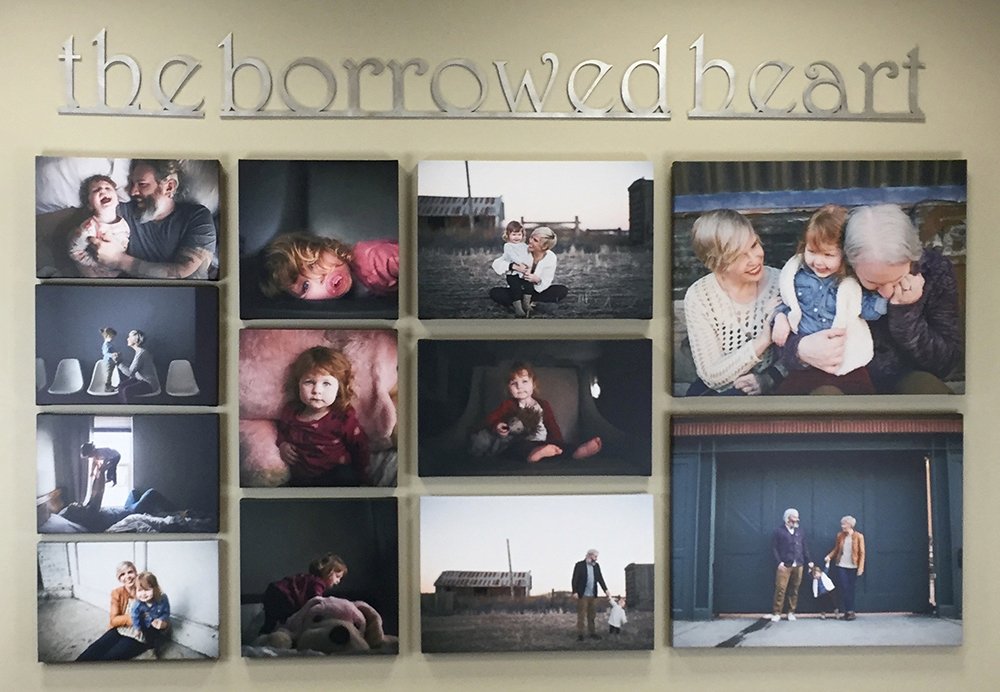 Pictures On Canvas
There's no better way to remember your loved ones than with their pictures on canvas.
Our spot-on colors ensures skin tones are as they should be
Strangers in the background? We'll remove them for no charge if you'd like
Go big! We specialize in large canvases
We understand your busy life and realize that sometimes that quick shot on the beach may be the only shot of everyone together. We have become photoshop wizards just so we can make that one moment the best version ever.
Do you have a Photoshop request? Just ask! Our touch ups are FREE as always.

LOVE IT, GUARANTEED
Don't love it, return within
30 days for a full refund

FREE FAST SHIPPING
Free FedEx Shipping!
on all US orders

HARDWARE INCLUDED
Hang your canvas within minutes, no tools needed
Everyday Canvas Girl Musings about Pictures on Canvas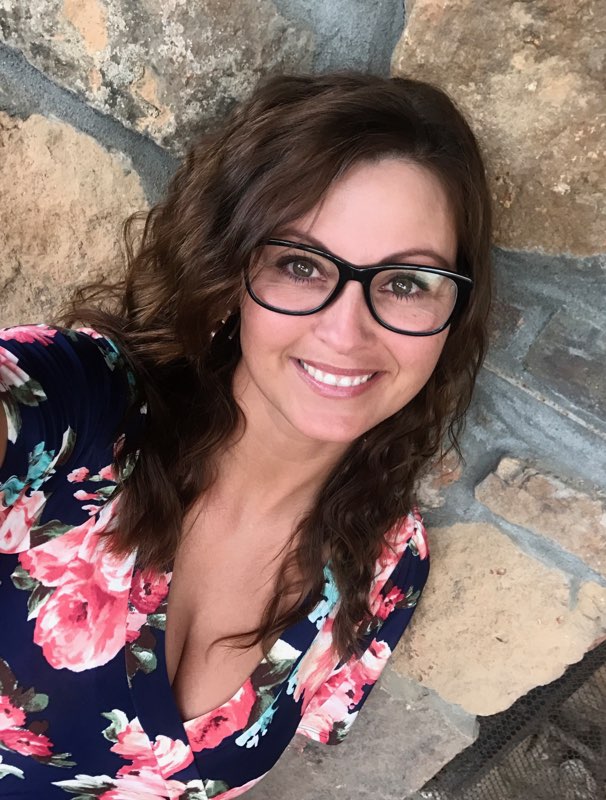 Hi 🙋‍♀️,
I'm Kristy, the heart behind CanvasHQ.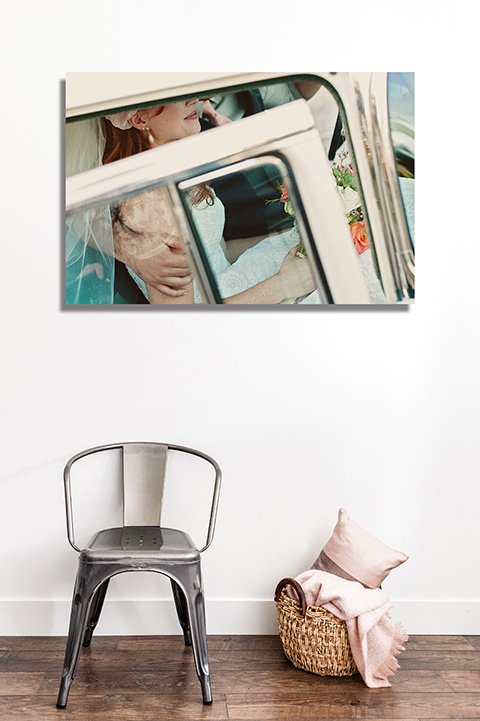 If you took a moment to see your life through the prism of hindsight you would likely hit on quite a few moments that you hope to never forget as long as you live. Maybe longer. Memories are made of such a fragile material that it would be a shame not to make a shrine to each and every moment that made your highlight reel. Who wouldn't want to go back in time and take more than just a mental snapshot? To memorialize a mere second in a long lifetime that you will never get back? Time marches so quickly and there's no pause button to keep you in that thin sliver of joy.
Age will make you forget that glimmer in your lovers' eye on your wedding day. The passage of time will muddle the crisp edges of a fall picnic with your family. All the infinitely adorable dips and dimples of a newborn are even lost in the hustle of normal everyday life and years that pass by too quickly. Put your pictures on canvas to make a point of stopping the clock during the best seconds of your life.
Don't let today's moments be forgotten in the mix of everyday life. Today's moments should be tomorrow's memories. With the option to have one of our professional editors take a look at your pictures at no additional cost, you can be sure you'll have a long lasting perfect memory. Any touch-ups that may be needed will be attended to by our professional staff who truly care about preserving your pictures on canvas as if they are a time capsule for the world to see.
"Nothing is ever really lost to us as long as we remember it"  ~ L.M. Montgomery
As always, we're here to serve you,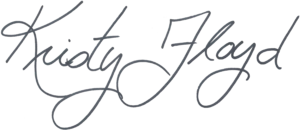 Kristy Floyd, Partner and Team Leader
What Our Clients Say About Our Pictures on Canvas
Al G. | Driftwood, TX
Loved the packaging and quality of the print. The option to hang it with the wire they have placed on the back is amazing. The print quality is very good and fast shipping.
Angela B. | St. Petersburg, FL
I ordered 14 canvas prints for my first family photo wall. I have never ordered canvas and was very hesitant to order so many at one time, so I did my homework checking reviews etc. I was very impressed with the customer service and assistance when placing my order. I am super excited about our photo wall. It's gorgeous. I will definitely order again.
Annie E. | Loveland, CO
We are extremely happy with our canvases, they look incredible and quality is second to none compared to other companies we have used. The packaging was very well done. We will be giving you our business in the future and telling all our friends. And your customer service was also exceptional!
Christian W. | India Rocks Beach, FL
Pictures came out great -- really appreciated the little tweaks made during proofing to make my pictures perfect. Thank you!
Clair P. | Richfield, OH
It's amazing what this company can do with a cell phone picture! Magnificent!
David K. | Chandler, AZ
Amazing quality! Not sure what to expect, I was beyond satisfied with quality, professionalism displayed in the product and the packaging and super fast turn around time. Received the product in less than 7 days!
Hali W. | Greenwood, SC
The canvas, shipping, and customer service were absolutely amazing! I'm a photographer, and I'm definitely recommending you to my friends and clients! Thanks so much!
Jeff H. | Alto, MI
Awesome Customer Service!!! Worked around our tight timeline and the prints look fantastic!!!
Jennifer G. | Bountville, TN
We absolutely love the canvas prints we just received!! And loved that they arrived a lot sooner than we initially thought they would!! Everyone can hardly believe that they are pictures we took and CanvasHQ edited & printed and not professional prints we purchased somewhere! Thank you again for all your help with the layout design & photo edits!!
Jeremy Gonzalez | Kaysville, UT
Easy to upload photos, select options and see preview. Amazingly quick response and delivery.
Kelly P. | Mccordsville, IN
My canvas prints from CanvasHQ turned out amazing! Their designers helped me to select the perfect style and edited the prints for the perfect canvas. Also, my order shipped quickly. I am very happy with the results and would definitely recommend CanvasHQ!!
Kelsey G. | Farnam, NE
Fantastic job! From start to finish, your process is straightforward, simple, and helps people easily produce canvases they will be happy with for a long time! I can't say enough positive things about the process and the product! Competitive prices to boot! THANK YOU!
Kristin F. | Athens, GA
CanvasHQ did a great job helping us decorate our new home with images from our wedding. We ordered 4 large canvases from the high resolution images from our wedding photographer. Customer support was excellent. Kristy helped us chose the right finish as well as edit our photos to ensure the highest production quality once the images were printed. She walked me through the process and made sure I was happy with the images. The canvases then arrived in a very timely manner and well-packaged. Very pleased with the overall experience, quality of product, shipping, and definitely the customer service. We will utilize CanvasHQ again!
Lesley H. | Casco, MI
Hands down the very, very best. I Have ordered multiple times and could not be happier. So vivid and exceptional quality. Also Kristy in editing is absolutely amazing and just a pleasure to work with. Thank you for bring our memories to life.
Natalie M. | King George, VA
CanvasHQ went above and beyond for me! I would recommend them over any canvas company. Not only do I love my canvas, but I love the people behind all of the hard work! I have tried other websites, but nothing compares to the quality of these canvases and the amazing service they provide! LOVE THEM!!
Natasha D. | Gilbert, AZ
Great quality and supreme packaging - no threat of damage during shipping!
Sabra L. | Lawrence, KS
We made a canvas of an engagement picture for people to sign in place of a quest book at our wedding. It turned out STUNNING! We got so many compliments. 100% recommend the quality of their products.
Sarah D. | Maumelle, AR
Very impressed with the quality of the canvas. Even more impressed with the one on one attention I was given to ensure the canvas was everything I wanted it to be (and more). EXTREMELY impressed, and I will never use any one else from this point forward for my canvas needs. Highly recommend! A++++++++++++
Steven D. | Cranston, RI
I am not new to buying canvas photographic prints, but I am a new customer to CanvasHQ. I have been searching for a company that offered reliable customer service. A Google search led me to CanvasHQ. Establishing a positive, ongoing relationship with the same sales representative is very IMPORTANT to me. Couple that speedy, visually stunning canvas processing at good pricing points is a winning combination. I found this with CanvasHQ. Thank you Kristy ... Im glad I made the switch!
Tanner S. | Campbell, CA
With cheaper canvas printers, you will lose a part of your picture. This was the only service that I saw to offer side options that do not crop your photo.
Vincent S. | Beachwood, NJ
Amazing all around! From the initial set up to the final product, CanvasHQ was excellent. Their packaging is incredible. I would highly recommend them. THANK YOU!