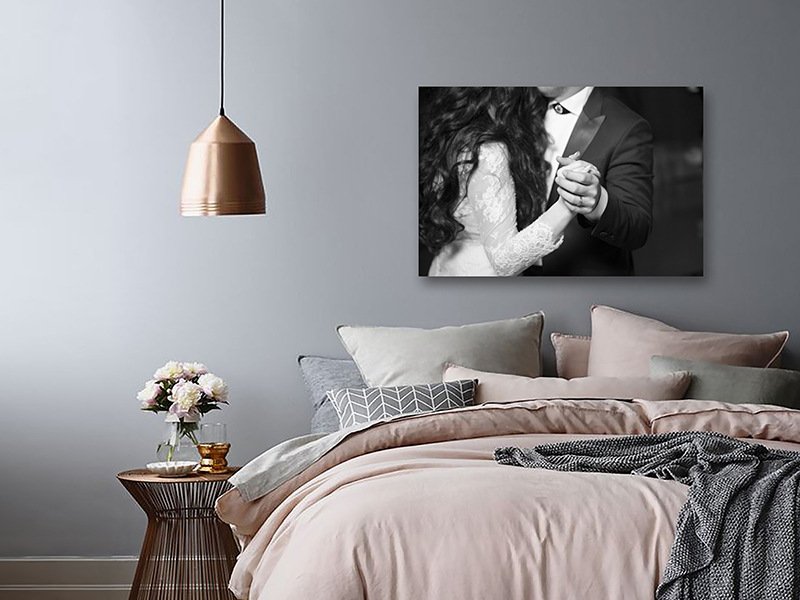 Wedding Canvas Prints
We LOVE all things weddings! From engagement sessions, bridal portraits, boudoir, to your wedding day – we're help to make sure your wedding canvas prints turn out great.
We truly care, and we're here to help
Free image touch ups
Being a small family business makes us incredibly empathetic and eager to help. We understand that sometimes when planning your wedding it is easy to forget little details like bridal portraits for the ceremony. We will do everything humanly possible to get your wedding photo canvas to you by your deadlines.
We MIGHT be as excited about your day as you are. With our wedding canvases It is such an honor to watch couples go from engagement, to wedding day, and then to parenthood. We love being on your journey with you! Get a canvas for your wedding as the perfect gift to remember your special day and make your wedding canvas art special!

LOVE IT, GUARANTEED
Don't love it, return within
30 days for a full refund

FREE FAST SHIPPING
Free FedEx Shipping!
on all US orders

HARDWARE INCLUDED
Hang your canvas within minutes, no tools needed
Everyday Canvas Girl Musings about Wedding Canvas Prints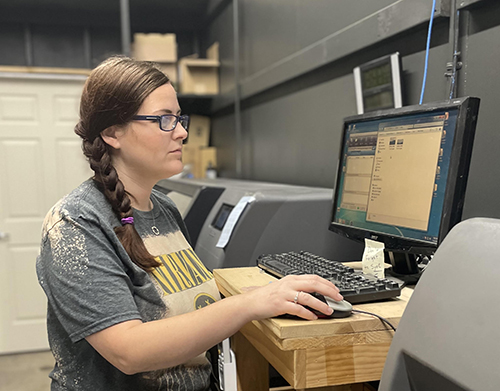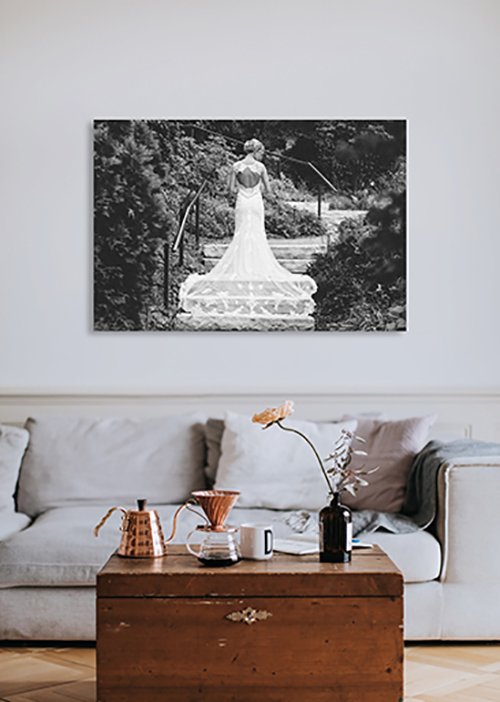 Hi ?‍♀️,
I'm Amanda, at CanvasHQ.
We LOVE all things weddings, and let me say we are quite possibly as excited about your big day as you are!  We really do LOVE our customers. We are a small family owned and operated canvas print shop which allows us the time to stay true to who we are. Our relationships are built on trust and consistency. We love taking the time to get to know our customers over the years, and having you enter our lives over an event as wonderful as your wedding day is just so exciting to us! It is such an honor to watch families start and grow over time, it truly is humbling, and with that heart and integrity, we really look forward to growing with you.
Why Get 
Wedding Canvases
When it comes to wedding canvas prints, what better way to show your generous nature than to help a loved one celebrate a milestone or an occasion with a canvas print gift.
It really does allow them to treasure a very personal time by commemorating something or someone they hold dear. In this digital world that we live in I believe it truly is a thoughtful gesture to take an image from a device and transform it into a beautiful display to hang proudly on a wall. I am deeply involved in running our family canvas print shop every day, and our pride in our craftsmanship is evident in the utmost attention to detail we take when crafting your canvas wedding photo. I believe that everyone deserves to have a special memento to adorn their walls, and I am both humbled and proud to have pieces of my life's work hanging prominently in the lives of so many of our clients. It truly is wonderful to be a part of such an amazing product and industry.
Can't Decide on Your
Wedding Canvas Photos?
Often times the gift giver may find herself unsure of what images to use for their canvas print gift so we also offer gift cards that can be slipped into a greeting card, Christmas stocking, or even emailed to the recipient. We really do believe that every photo taken is with the intention to capture the feelings of that present moment in the hope it will last forever. Preserving beautiful wedding photos on canvases is what we do, and we love serving our clients.
As always, we're here to serve you,

Amanda Wilson, Team Leader