This weeks edition of Inspired By Your Colors is a very personal one for me!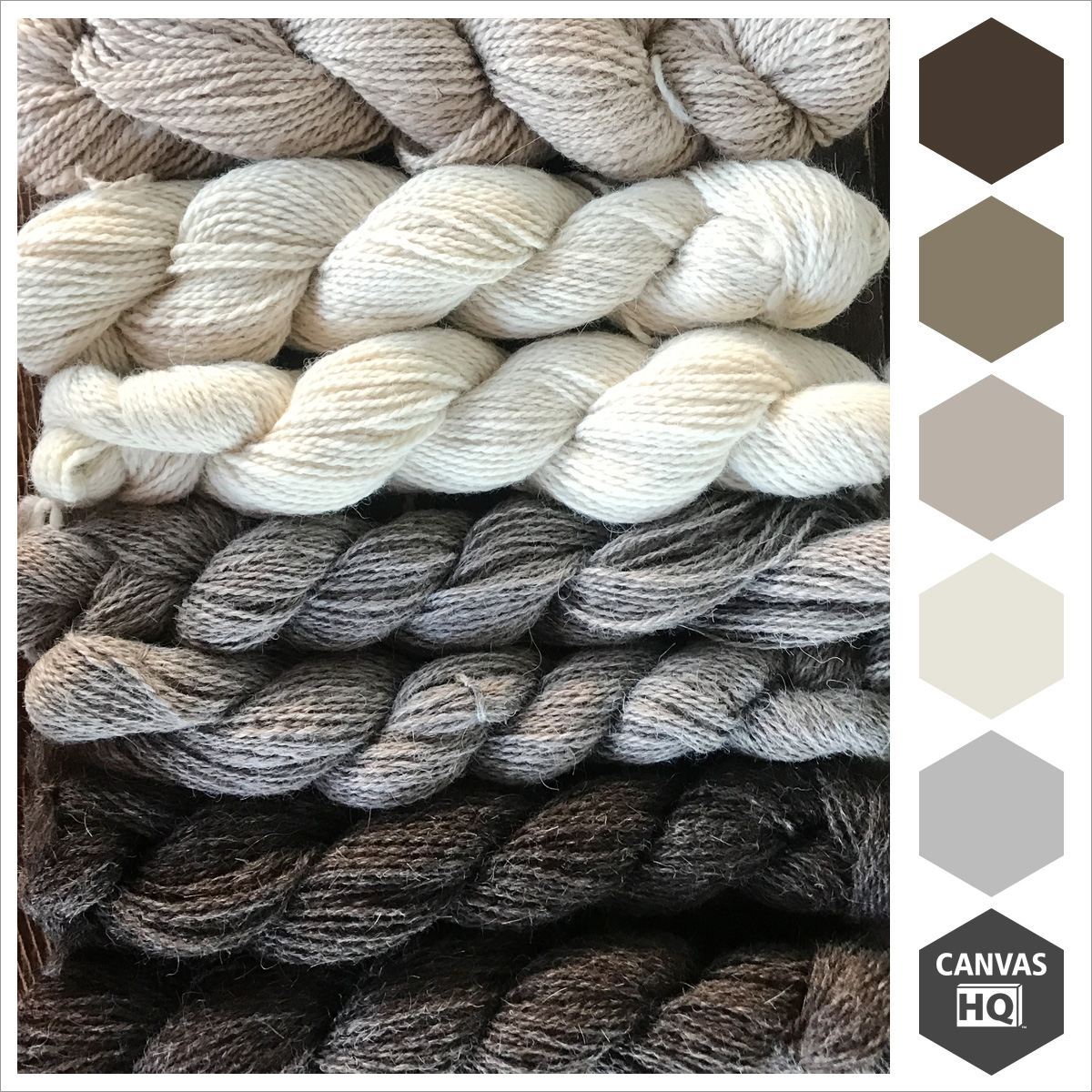 For those of you that do not know that besides being your #EverydayCanvasGirl I am also a #EverydayFarmgirl and this image is from my personal fiber harvest! I live on a hobby farm and have quiet the menagerie of fiber animals. For the last six years I have raised alpacas, llamas, southdown sheep, Angora goats and rabbits all for their fiber.
I recently shipped my raw fiber to a mill and opened up this beautiful box just yesterday, in complete awe as I felt how wonderfully spun all of my efforts became.  I wanted to share these beautiful natural colors with you. I think that Henry David Thoreau said it best " This world is but a canvas to our imaginations." I have found this to be so true and seeing the harvest from all of my toil will surely result in my very own beautiful canvas art
Everyday Is A New Canvas and we want to celebrate that with you!! Bringing these color themes together for your everyday is so much fun and our hope is to inspire your minds, your hearts and your interior designs.
Relishing in the beauty that came from my farm, we have a special offer for you!! This week use code: FIBERDREAMS. You will save 40% off with free shipping!! Remember to share our post with your friends and family!